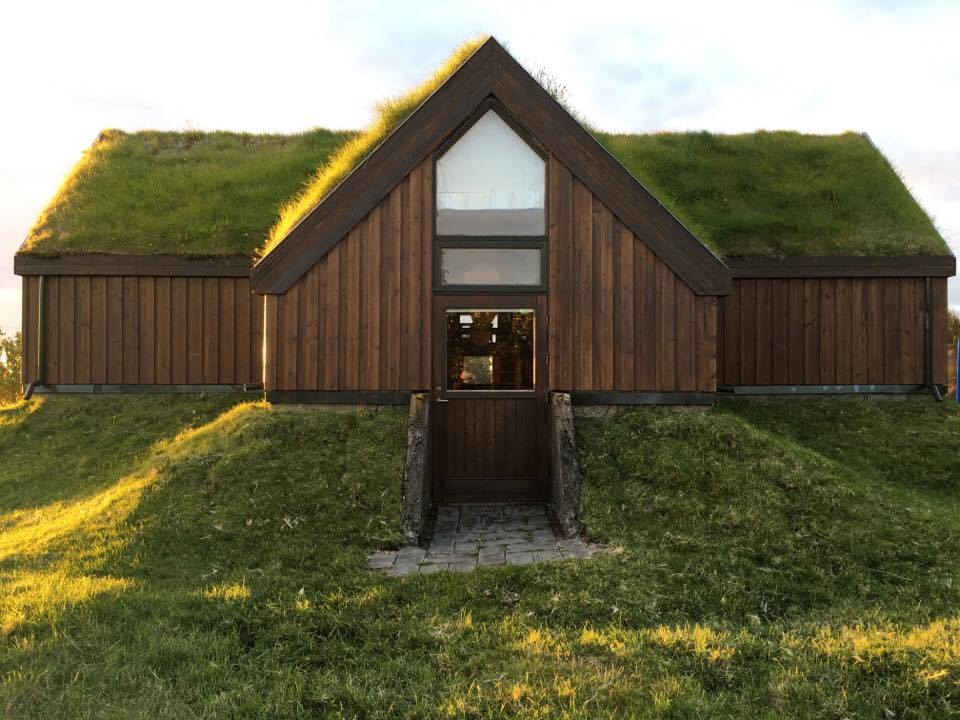 Accommodation with or without full board for 18 people in a separate house with self-catering located a short distance from the house of the family. Built 1990 in a old traditional Icelandic style with turf on the roof which makes the house fit perfectly into the natural surrounding. The turf makes a unique isolation so sounds from outside such as wind is barely to be heard. Whatever your interest: overnight stay, a riding vacation, a sightseeing excursion or longer stay in conjunction with the activities on the farm, you are welcome.
Have a look inside our guesthouse: https://www.youtube.com/watch?v=sxa3QYHQZJk&feature=youtu.be
The guesthouse is open all year round.
Price for 1 night in sleeping-bag accommodation:
ISK  4.500.-
extra for bed linen: ISK 2.000.-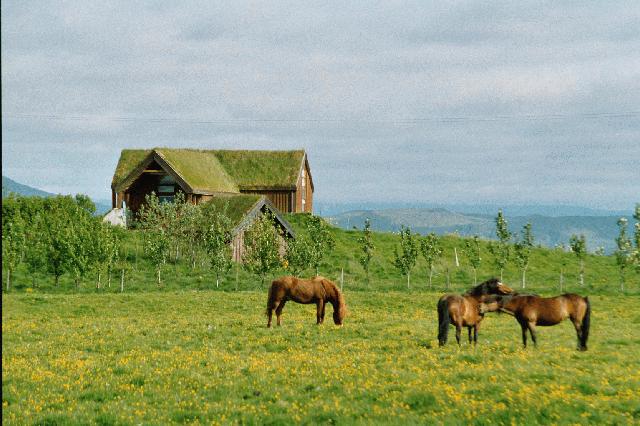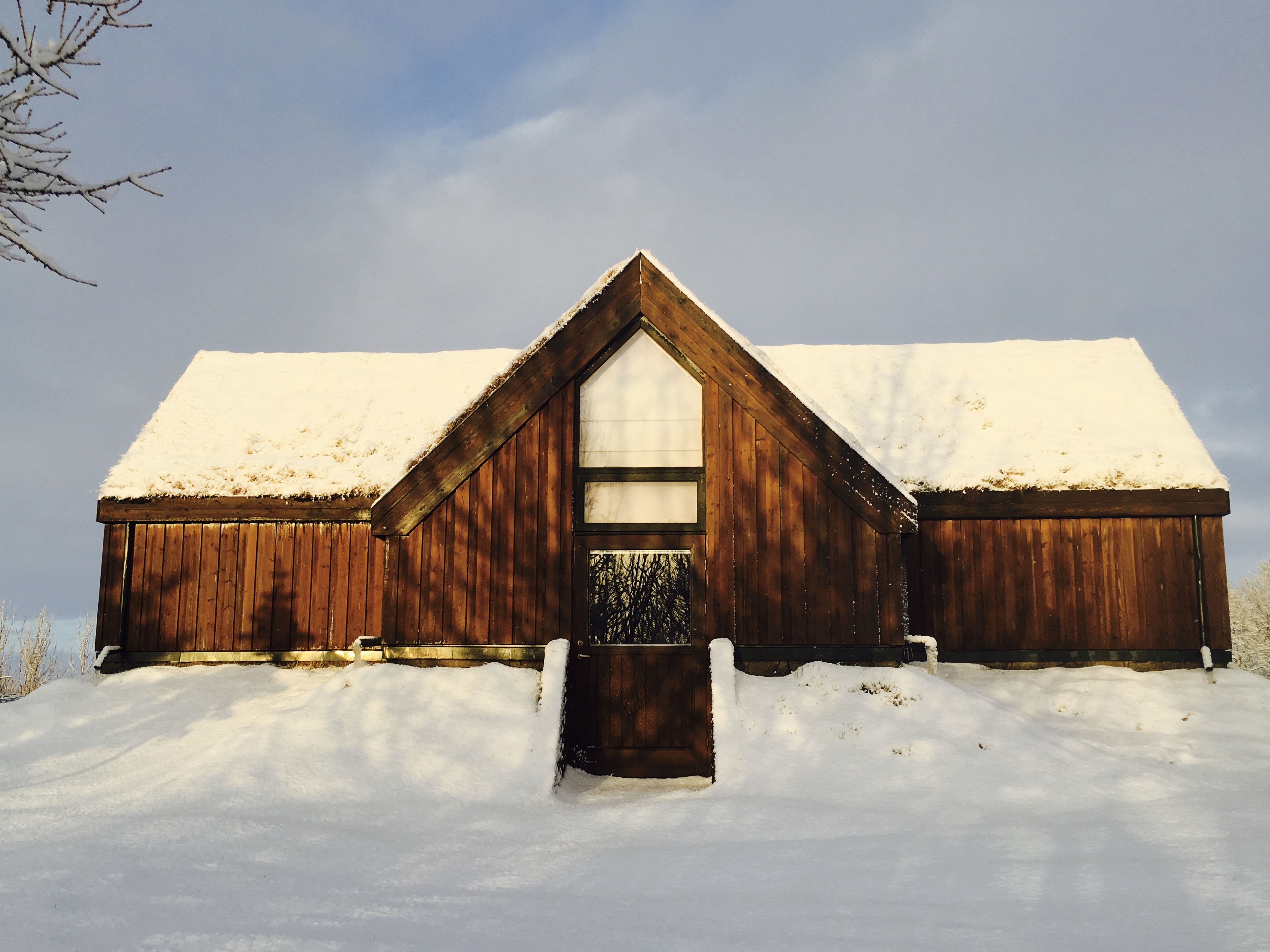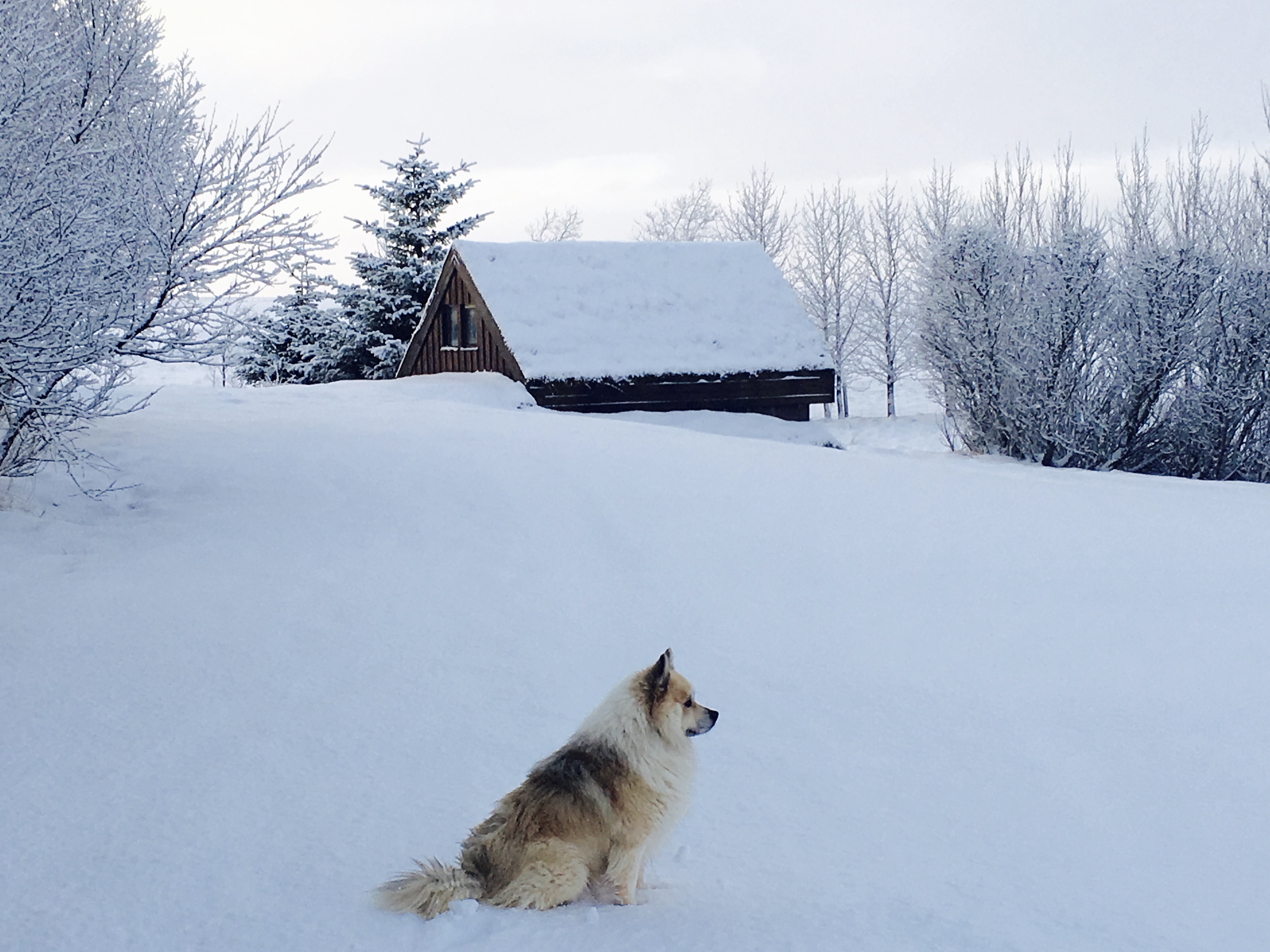 Hébergement avec sac de couchage pour 18 personnes – individuels ou petits groupes – dans un bâtiment distinct de la ferme familiale, avec facilités de cuisine. Construit en 1990 dans le style islandais traditionnel avec un toit de tourbe, le gîte s'intègre parfaitement dans le paysage et présente les conditions idéales pour un séjour paisible à proximité des animaux domestiques.
Que vous souhaitiez faire une étape d'une nuit, prendre des vacances équestres, faire une excursion touristique ou un séjour plus long lié aux activités de la ferme, vous serez les bienvenus.
Le gîte est ouvert toute l'année. : https://www.youtube.com/watch?v=sxa3QYHQZJk&feature=youtu.be
Le tarif:
Pour une nuit en sac de couchage
4500 ISK,- par pers.
Supplément pour les draps : 2000 ISK,-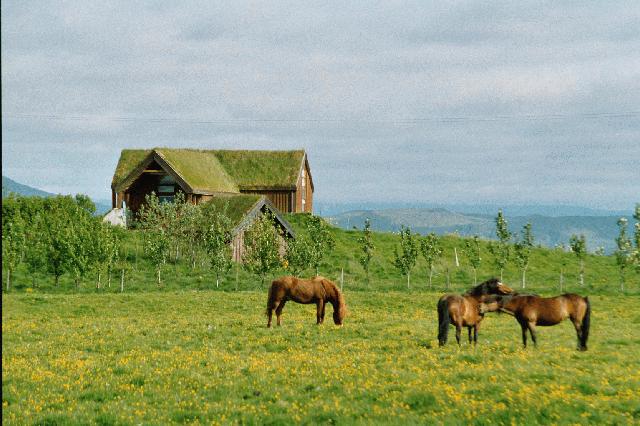 –