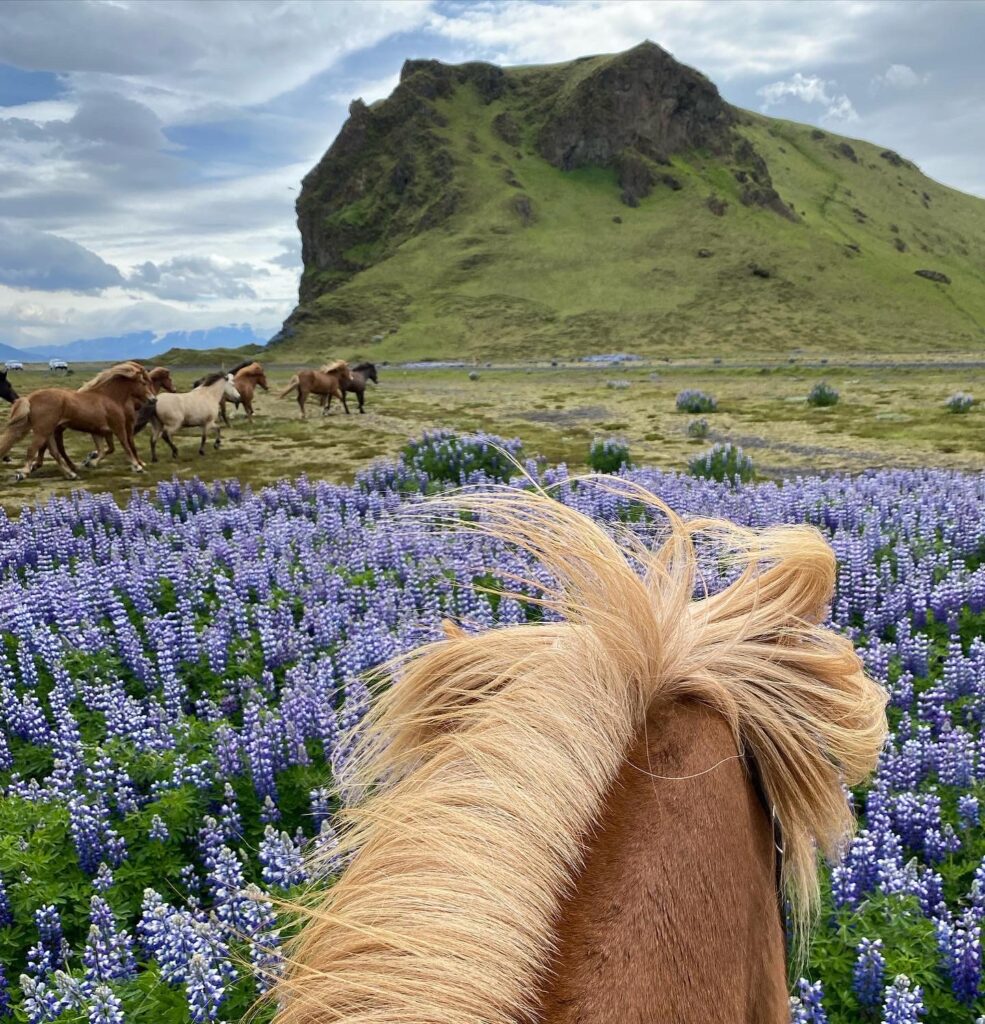 1st day
Meeting point at 8 o'clock at BSI bus station in Reykjavik. There will be a bus driving you to meet up with your guide and horses in Húsadalur in Thorsmörk nature reserve. We have lunch together and talk about upcoming adventures. After lunch we go to meet the horses and each rider gets one horse for a leisure ride in the Thorsmork reserve. Where we enjoy the scenic place with glacier views, beautiful mountains, bright green moss, bushes and water creeks everywhere. After around a 2-3 hour ride we have time to explore the area on foot or just relax in the beautiful surroundings. Accommodation in glamping tents, perfect for 2 persons each. Bathroom in a next door building.
2nd day
We have breakfast and start to prepare our horses. We ride from Húsadalur to Hótel Fljótshlíð. We ride with the loose horses with beautiful surrounding all around, glacier tongs and beautiful mountains. We have a lunch break on the way and enjoy the views. Soon after lunch we reach the little mountain Stóri Dímon and ride through lupin flower fields. We continue our ride with the loose horses and end our day in Hótel Fljótshlíð. Ride of the day is around 4-5 hours.
3rd day
Our third day we ride with the loose horses again. We ride from Hótel Fljótshlíð to Thríhyrningur, the three horned mountain, next to the river Fiská and to the mountain hut of Foss. There we have our lunch and enjoying resting in the green grass. After lunch we change horses and ride our second horse next to the river Rangá Eystri to Hótel lækur, a beautiful country hotel. The ride is around 4-5 hours.
4th day
It's a short ride this last day but a fun one. We have a late breakfast and we prepare our horses for the last time. We ride through farmland and the histiorical Landgræðslan, the soil conservation service of Iceland. Taking a break in the beautiful little forrest of Gunnlaugsskógur. After the break we continue through the meadows towards the Rangá ytri river. We cross that river and you can expect to get wet feet. We have the last stretch to our farm. The ride of the day is around 2-3 hours. There we take a moment and say goodbye to our horses and we have some coffee and cakes talking about our adventure the last days. Around 14 o'clock is a bus that drives the riders to Reykjavik so arrival to there is around 16 o'clock.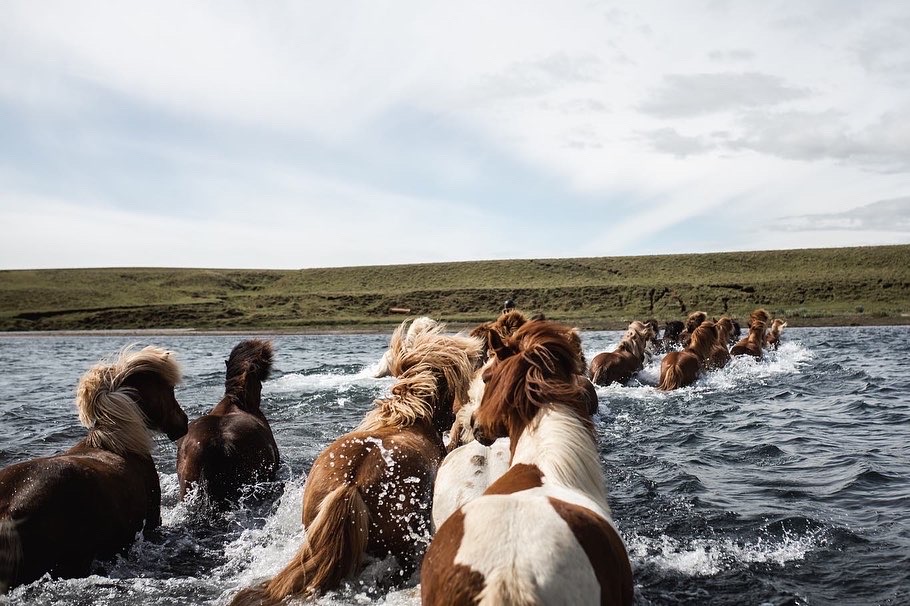 Date 2024 :
14th -17th of June


Price: 2,850 euros per person.
Requirements to join the ride:
Experienced rider, comfortable riding in all terrains at all gates.
Able to ride fast gallop through different terrain.
Able to mount the horse with out a step or help from other.
Comfortable riding in a group with 15 other riders.
90 kg weight limit.
Included in the price:
– French, English and Icelandic speaking guide.
– All meals (Breakfast, lunch and dinner).
– Hotel accommodation for three nights.
– 4 days of riding excursion with loose running horses three of the days.
– All horse tack, helmets and raingear.
– Afternoon hike in Thorsmork if there is interest.
– Drop of to Reykjavik from the farm.
Minimum 6 persons and maximum 15 persons.