KJÖLUR 2023
Unique ride going from south of Iceland to the north.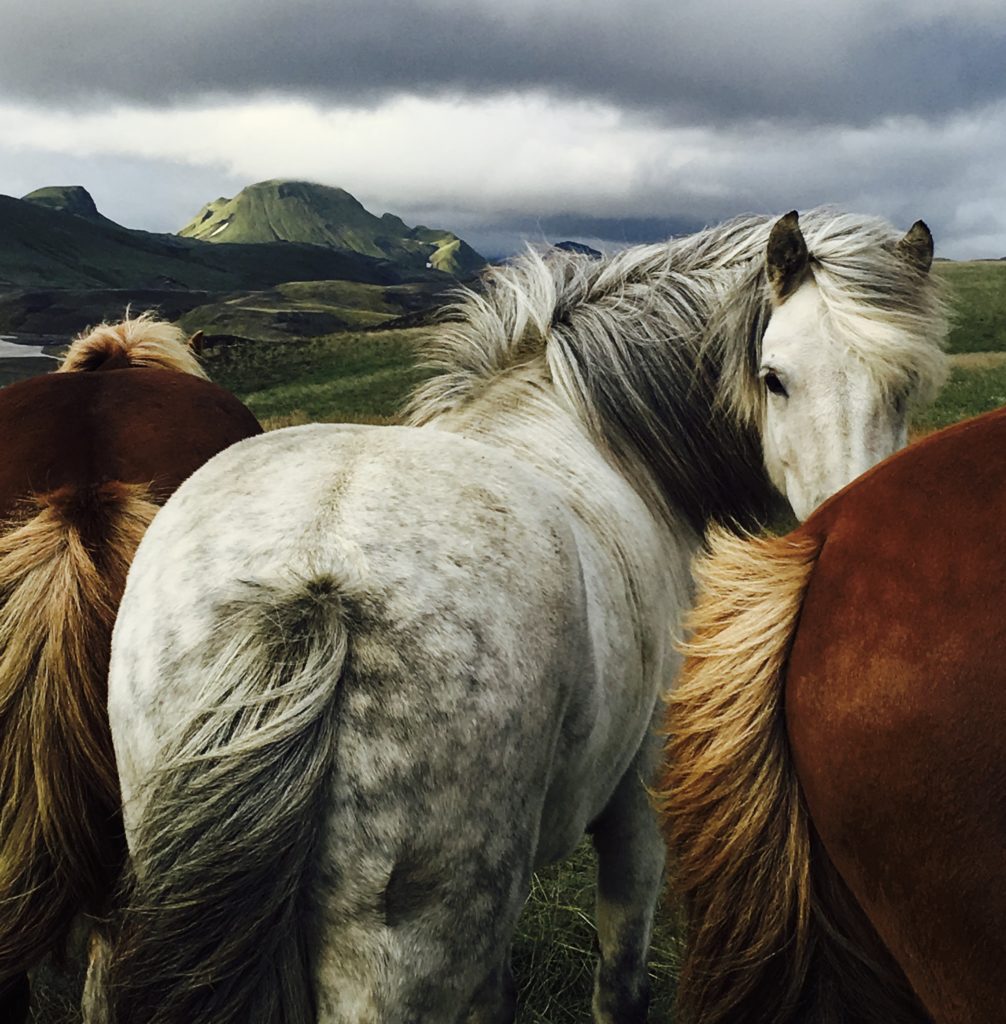 6th of July – Day 1
We pick up our guests at BSI bus station in Reykjavik at 18 o'clock. We drive to the farm and have dinner together and talk about up coming adventures.
7th of July – Day 2
Around midday, course is set through meadows and lava fields, alongside Ranga river, passing the historical lava sheep-fold Landrettir and the last farms before the highlands. 6 hours riding. Overnight in a new built lodge at a place called Rjúpnavellir close to the river.

8th of July – Day 3
We ride from Rjúpnavellir and we take the direction to Þjórsá, the longest river of Iceland. There we cross a bridge and go to Þjórsárdalur, a beautiful valley with history that dates from the vikings. We ride there through lava and then forrest. We end the day at Fossnes after around 5 hour riding.
9th of July – Day 4
We ride through the beautiful farm area of Gnúpverjar in the morning, reaching the farm of Laxárdalur. From there we ride to the direction of Laxárgljúfur, magnificent canyon of Stóra Laxá. We end the day at the mountain hut of Helgaskáli. Ride around 5-6 hours.
10th of July – Day 5
Riding from Helgaskáli next to Bláfell, the Bluemountain with a view on Langjökull, the second biggest glacier of Iceland and getting closer to the centre of Iceland. Our destination is Leppistungur. The day is around 5 hours riding.
11th of July – Day 6
Riding from Leppistungur to Gíslaskáli. If the weather allows this day gives us the views of Langjökull on our left and Hofsjökull on our right. It's a short day so riders and horses can relax a bit when arriving to our hut and preparing for a long day the next day. Around 3 hour ride.
12th of July – Day 7
Starting early as it's the longest day of the tour, around 50 km. Leaving Gíslaskáli and riding the most famous part of the Kjölur ride, past the Kjalfell, the mountain of Kjölur and past Hveravellir, a geothermal area on Kjölur. After around 8 hour ride we'll be happy to reach the hut of Strangakvísl.
13th of July – Day 8
Sleeping out and relaxing a bit after a long day before. Today is quite short, around 20 km, around 2-3 hour ride and now we have reached the north of Iceland. We'll stay in a mountain hut called Galtará.
14th of July – Day 9
The last day of this adventures ride over Iceland. We leave Galtará and we take the direction to Skagafjörður, the Mecca of the Icelandic horse in the north. We ride in the green valley of Mælifellsdalur, ending at Steinstaðaskóli. The ride of the day being around 4-5 hours. We take time to say our goodbye to the horses and then we drive our guest to the bus in Varmahlíð.
Dates:
Sunday afternoon 6th of July to the Monday afternoon of 14th of July.  8 days riding.
FULLY BOOKED
Price: 3.760 euros.
Included in the price:
Horses.
Tack.
Local guide with many years of guiding experience (Icelandic, French and English speaking).
Around 40 horses running free next to you when you are riding your horse. (Every day).
Location of helmets and rain gear.
Sleeping bag accommodation (dormitory type in cabins).
All meals.
Transport of luggage (by 4X4 vehicle).
Pick up at the bus station in Reykjavík.
Drop of at the bus station in Varmahlíð in the north of Iceland.
Minimum 6 persons and maximum 15 persons